The global Agrobiodiversity Research Portal recently reviewed our analysis report "Farming for Biodiversity: Proven Solutions Meet Global Policy". Here's their take on it.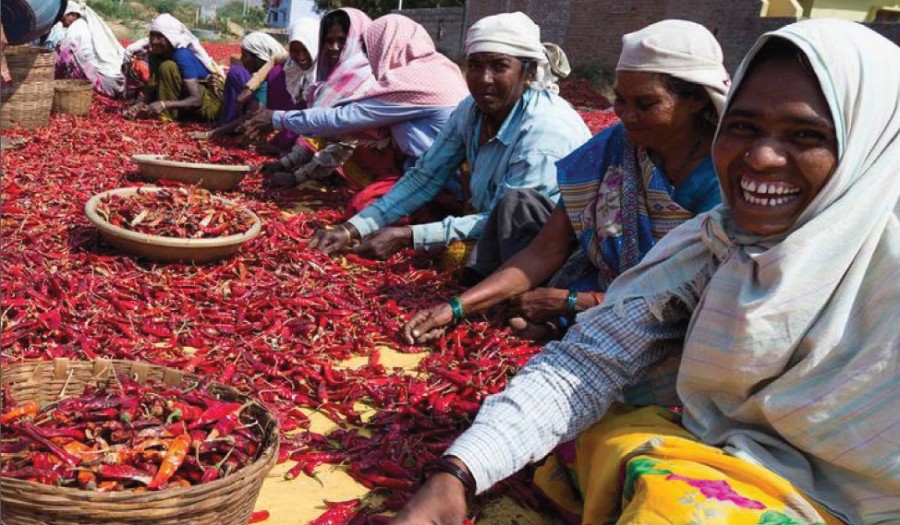 Countless conferences, meetings, books and articles have been published on the topic of biodiversity in agriculture. Time and time again, the importance of the issue is brought to light but without concrete solutions able to be implemented immediately to bring change. Recently however, it seems that unique initiatives and organizations are looking to catalyze this change.
Solution Search, a global contest designed to identify, reward and spotlight innovative approaches to conservation, announced that their latest theme would be "Farming for Biodiversity". This theme showcases innovative ideas that make farming more sustainable, and promote behaviors that strengthen biodiversity across the agricultural sector. This report is groundbreaking because, thanks to the endorsement of important government officials, it has solidified that biodiversity has been officially recognized as a solution to global issues.
Key Facts:
The report had 338 entries with 85% coming from developing countries.
It includes more than 300 proven solutionsready for implementation in various contexts.
These solutions were developed and tested in over 75 different countries where the effects of climate change and food insecurity are already all-too-familiar.
They also have added benefits, for example, one third of the proven solutions also empower women.
The easy accessibility and clear readability of this report contributes to the likely success of it being implemented on a wide scale. Key data displayed visually in easy to follow charts and diagrams make it easy for anyone to understand the context, whether or not you have a background in science.
This report is in line with one of PAR's principal goals: to bring solid agricultural data into the hands of everyone, not just scientists and professionals in the industry, because informing the public and arming them with concrete solutions is how we can feed future generations and improve the health of our planet through healthier agricultural practices.
Read the full report here: https://www.rare.org/en-farming-biodiversity
Watch the promotional video here: https://www.youtube.com/watch?v=MrXQsrG1fts&t=1s
See the winners of the contest and judges here: https://solutionsearch.org/contest/farming-biodiversity
To read the full review, visit the Agrobiodiversity Research Portal here: http://agrobiodiversityplatform.org/par/2019/01/27/agrobiodiversity-a-solution-to-global-issues/